Announcements
AJRST 2023 Grand Final
We are excited to announce the return of international participation after a three-year break. This year's edition of the competition brings significant changes to the standards and guidelines. We kindly request you to carefully review the attached Standard Operating Procedure Document to familiarize yourself with the new procedures. We regret to inform you that the mini-sumo category will be exclusively reserved for Japanese players, while the mega-sumo category will be open to international participants.


Please check the current pre-registered official tournaments for this year's edition.
Get ready and Hakke Yoi Nokotta!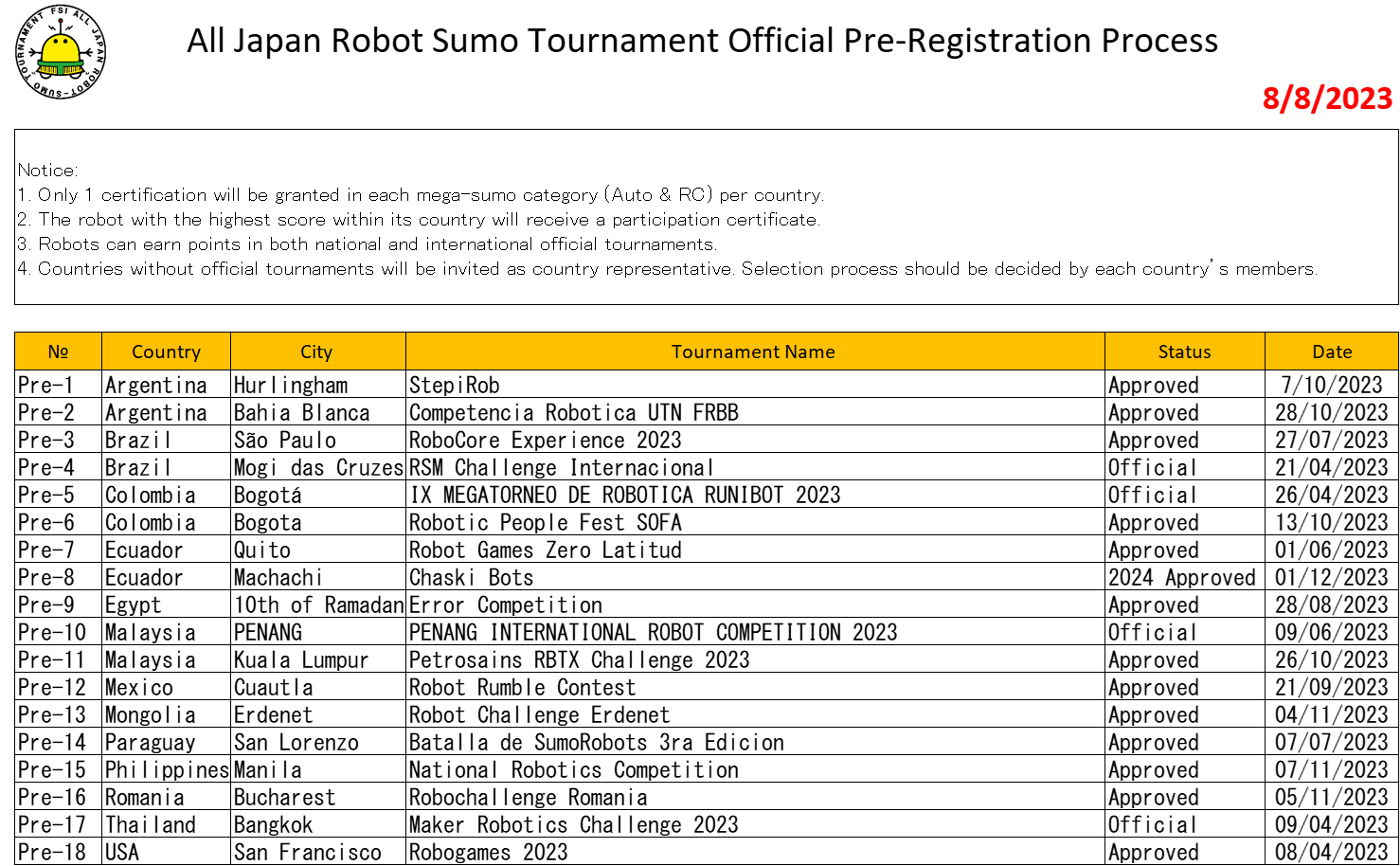 Website Notification: The website works properly in Google Chrome and Edge browsers only. Currently the website doesn´t work for smartphones.